We make lower limb prostheses with use of modern solutions and a modular system which allows us to provide prostheses for all levels of amputations. 
Our offer includes prostheses – medical products made to order: 
The first prosthesis that the patient receives is a temporary prosthetic. Its main purpose is to help the patient relearn how to walk and to help the stump form properly. This helps us fit a permanent prosthesis later on.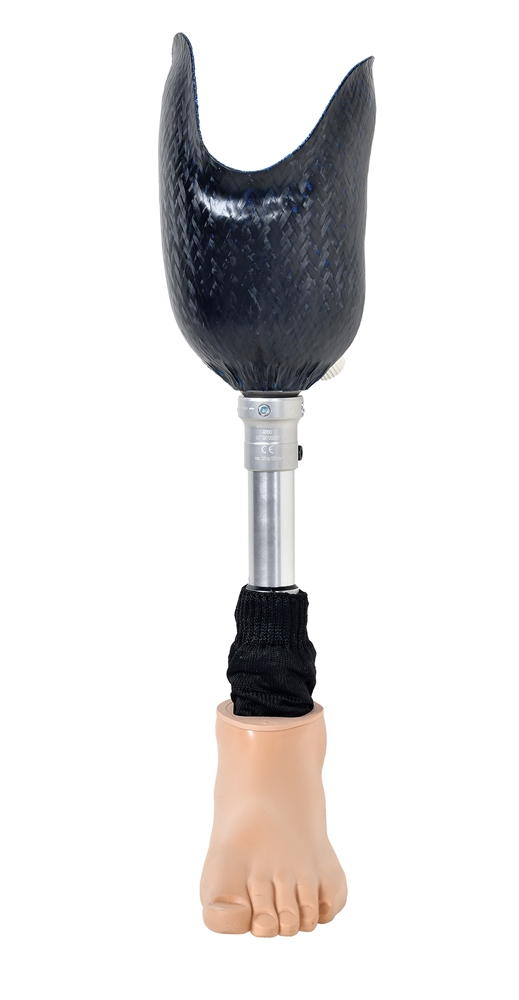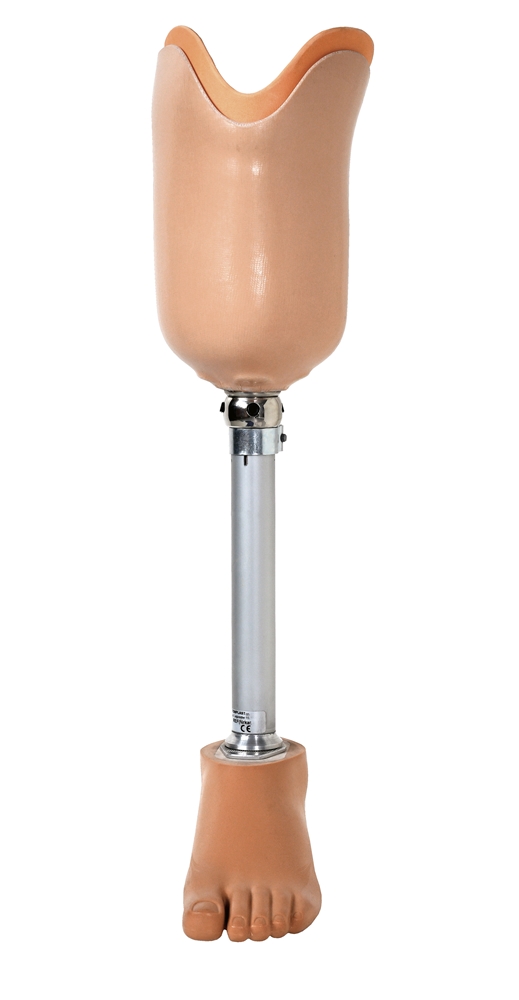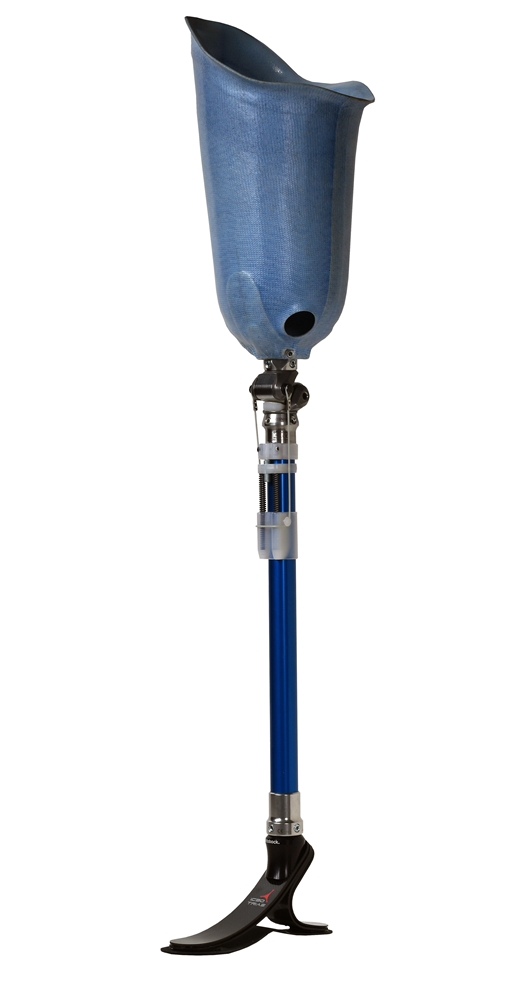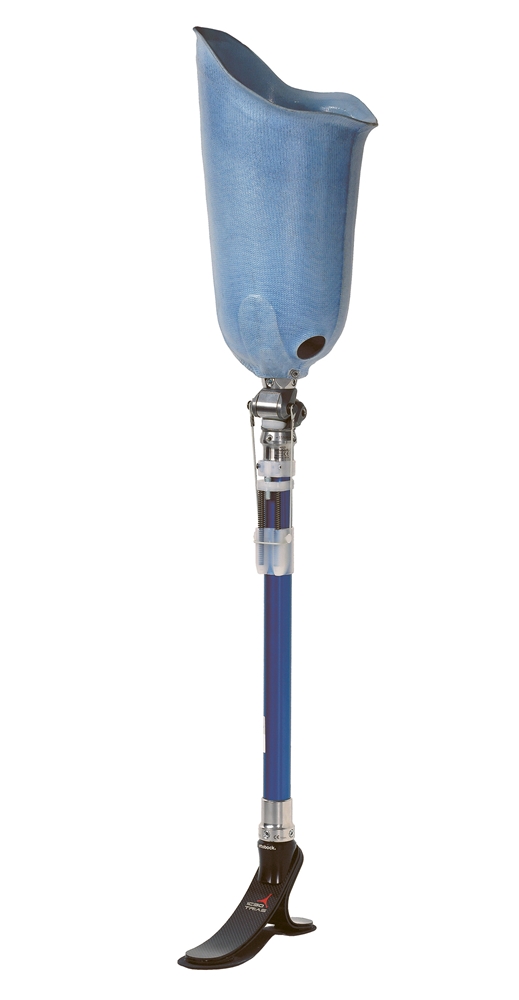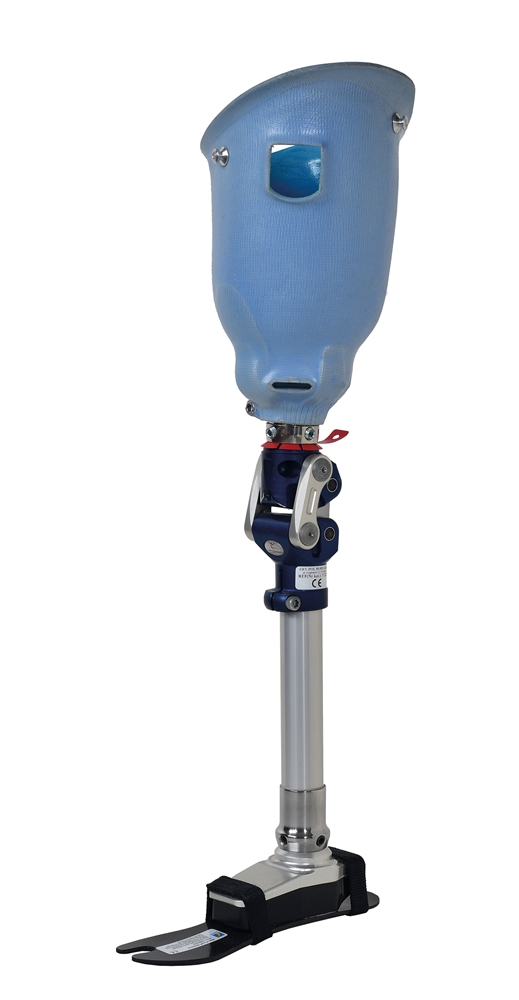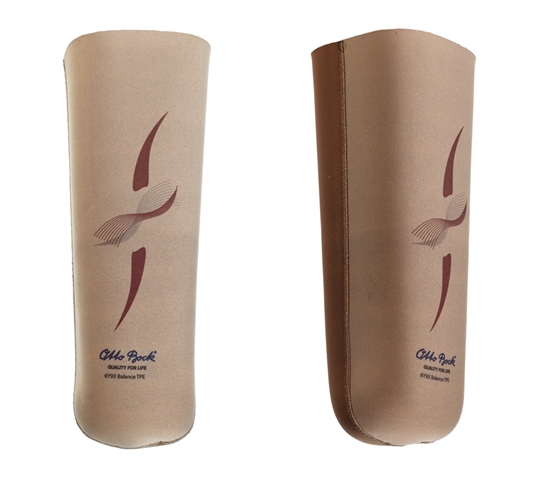 When designing the final prosthesis, we carefully select all the basic structural components, such as the socket, the pylon, the prosthetic foot, the ankle joint, etc.
The most important part of the prosthesis is the socket, as it acts as the direct interface between the patient's body and the temporary or permanent prosthesis. 
The socket is individually matched for every prosthesis type. It can be made out of thermoplastic materials (resins), silicone, or carbon fibre. 
Apart from the socket, another crucial component of the prosthesis is the prosthetic foot. It is individually matched for each type of prosthesis, with consideration for the patient's mobility or available funds, either from the patient or from the national fund.
We provide prosthetic feet with both movable ankles (mechanic and hydraulic) and immovable ankles (without moving elements), as well as prosthetic feet made out of carbon fibre. 
Apart from the socket and the prosthetic foot, the third important part of a lower limb prosthesis is the knee joint. The type of knee joint used affects safety, dynamism, and how natural the patient's gate is.
All of our products are aesthetically improved by the addition of a special foam covered with stocking or a special silicon finish. 
Lower limb prostheses can be refunded by the NFZ once every three years. For more information, please call 52 328 62 30. 
Additional information:

Medical professionals authorised to issue applications for prostheses: